Nigel and Bev, about us and why we love our villa and Monchique.
---
A bit about us and why we rent our villa for holidays!
Originally I (Nigel) am from the UK and my wife Beverly is from Canada. We have lived in the UK, Africa, Canada and Portugal for many years we now live on the Silver Coast of Portugal in the summer months and spend our winters at the villa in the Algarve, best of both worlds!
Prior to 2010, we were in the business of building villas for expats and so we chose to build Villa Vida Nova using our years of experience and putting our dreams into action. We chose this location because of the spectacular views and that it has the best micro climate in Portugal, we have very mild nights in winter and do not have frost as the low lying and coastal areas have.  Also, that the area is unspoiled by tourism, yet just a short drive to the best beaches, golf courses, shopping, airport and some of the most beautiful scenery in Portugal. In 2010 we retired and decided to live the summer months in Canada and the winter months here in Portugal which freed up the Villa for holiday rental. We left everything "as is" and just moved our clothes out, so the furnishings, decor and all, are top quality and what we have bought and cherished for ourselves over the years.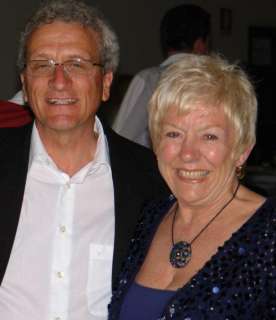 We have a cleaner who we have had for 20 years and she is simply amazing, nothing is too much trouble and she cleans like you have never seen anyone clean, we are truly blessed to have her. To complement the staff we have a manager who was employed in our previous business and so she has worked for us for 15 years, and her husband has a swimming pool maintenance business, it couldn't be better!
Read more about us in our Blog!
"This is one of the best holiday spots we have ever been in - few compares to it! The villa is beautiful, very luxurious and spacious. It was very clean and in an awesome shape both in and outside – perfect service done by the owners and their local staff" TripAdvisor
 Villa Vida Nova, holiday home for rent in Algarve, the right choice!